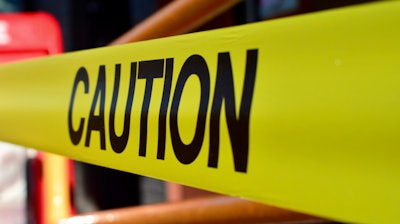 AUBURN, MASS. (AP) — The Massachusetts State Police bomb squad has responded to a recycling plant to investigate the discovery of a live grenade.
Police say a "live explosive device" was found Thursday morning at Casella Recycling in Auburn.
The area was evacuated and the fire department says the area has been secured and people are being asked to avoid the area.
No injuries have been reported.
UPDATE: According to a report from WFXT in Boston, the area was given the all clear after police confirmed that it was a novelty butane lighter designed to look like a hand grenade.