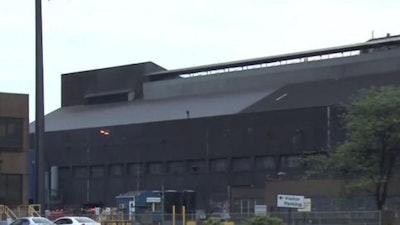 WTAP Television, @wtaptelevision
PARKERSBURG, W.VA. (AP) — A West Virginia city is asking local leaders what can be done about the humming sound that's drifting across the Ohio River from a manufacturing plant in Washington County.
The Parkersburg News and Sentinel reports Vienna city residents complained to the Wood County Commission Thursday that a sound has been coming from the plant for months. Some residents said the humming can be heard at all hours.
The Eramet plant says the noise started in October when it tried to improve its dust collection system. But it said last month that it's still working to determine the cause.
Sheriff Steve Stephens says the noise is a constant hum, and some residents have complained of screeching sounds. Commission President Blair Couch says they'll talk to the Ohio county about possible action.