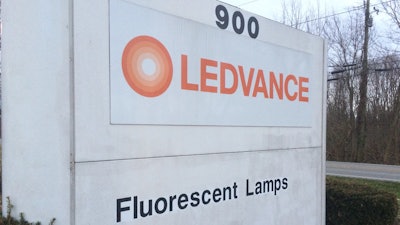 Ryan Schmelz, @rschmelztv
VERSAILLES, KY. (AP) — A Kentucky plant that manufactures light bulbs will close next year.
News outlets report Ledvance said in a statement that its Versailles Glass & Lamp manufacturing facility, which employs 260 workers, will close by September 2019.
The company's statement says the move is due to decreasing demands for traditional light bulbs that are made at the facility.
The company says it will work with affected employees during the closing process.
Ledvance says its Midwest Distribution Center and its Research & Development Lab, which are both in Versailles, won't be impacted.