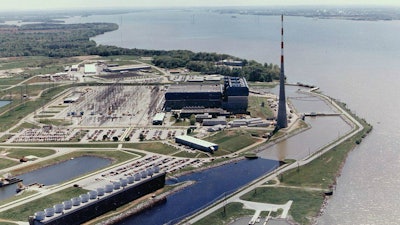 NRC
ATHENS, Ala. (AP) — Federal regulators are checking safety systems after a diver's radiation monitor went off while he was working at Tennessee Valley Authority's Browns Ferry Nuclear Plant in north Alabama.
A statement from the Nuclear Regulatory Commission says a special inspection is being performed at Unit 1 of the three-reactor plant, located near Athens.
Regulators say the diver was working underwater in an equipment pit of the reactor when his radiation dose rate alarm went off. The diver left the area, and his unintended dose didn't exceed regulatory limits.
The pit is inside the building near the pool that holds spent nuclear fuel.
TVA later determined that a basket of used filters had been left in the area.
Inspectors will look at the event and how well the utility responded to it.