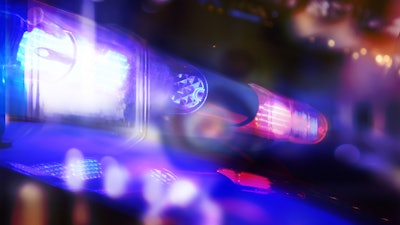 WEST JORDAN, Utah (AP) — West Jordan police say a worker fired from an industrial plant has been arrested after trying to stab an ex-colleague.
KSL-TV in Salt Lake City reported Monday that 20-year-old Ryan Andrew Grover has been booked on suspicion of aggravated assault, drug possession and possession of drug paraphernalia.
According to police, Grover was fired after getting into an altercation with another employee on Oct. 29.
Salt Lake County Jail records say Grover showed up at the plant Friday with a 4-inch (10-centimeter) knife.
He tried to stab the victim in the chest before other employees tackled him to the ground.
Sgt. JC Holt says the victim suffered two small puncture wounds on his chest and stomach area but declined medical attention.
It was not immediately known if Grover had an attorney.