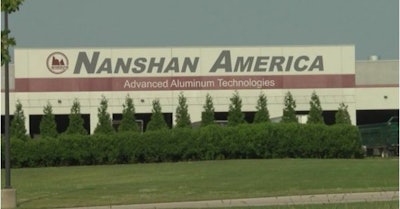 Patricia L.Fitzwater , @proudamerican23
LAFAYETTE, Ind. (AP) — Authorities say a 51-year-old worker has died in an accident at a plant in Indiana.
The Lafayette Police Department responded Sunday to the Nanshan America's aluminum extrusion plant about 60 miles (97 kilometers) northwest of Indianapolis.
Tippecanoe County Coroner Donna Avolt tells the (Lafayette) Journal & Courier that Kerry D. Wheeldon died and an autopsy was planned for Monday.
WLFI-TV reports Wheeldon died following a fall at the plant.
Police records say Wheeldon was standing on a lift performing maintenance on a crane when the crane moved, knocking over the lift. The death is under investigation.