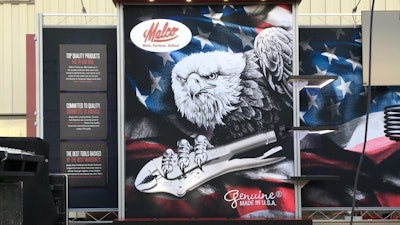 Malco Products, @malcoproducts
DEWITT, Neb. (AP) — The production of locking pliers has returned to the southeast Nebraska town where they were invented.
Malco Products says production began Monday in the DeWitt plant where Vise-Grips were made until Vise-Grips owner Newell Rubbermaid closed it in 2008 and moved production to China.
That put more than 300 people out of work. The U.S. Census estimates the town's population at a little over 500.
Annandale, Minnesota-based Malco says its Eagle Grip line will consist of 10 types of locking pliers. It says it has nine employees at the DeWitt location and intends to hire more as production increases.
William Petersen invented the tool while trying to find a way to clamp down metal pieces as he worked on them. He got a patent in 1924. The downtown plant was built 14 years later.