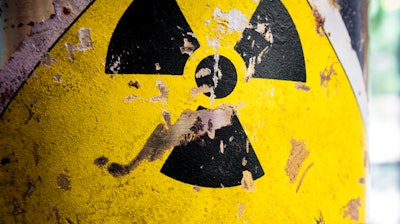 LACEY TOWNSHIP, N.J. (AP) — The Nuclear Regulatory Commission has approved a request from the owner of a former New Jersey nuclear power plant to change its emergency planning.
The Press of Atlantic City reports that Chicago-based Exelon Corp. Exelon plans to remove the requirement for a 10-mile-radius Emergency Planning Zone with sirens at Oyster Creek Nuclear Generating Station. NRC spokesman Neil Sheehan says Exelon has to wait until Sept. 17, 2019 to make the changes.
The company must continue maintaining its on-site emergency plan at the Lacey Township plant.
Exelon removed the last of the fuel rods at the nuclear plant last month. The material was placed into a spent fuel pool where it will cool down for at least two years.
A Jupiter, Florida company, Holtec International, plans to buy the plant.