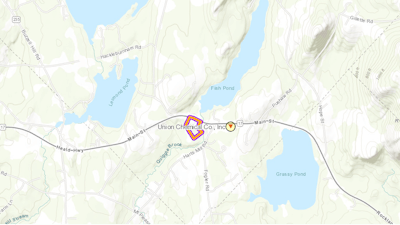 HOPE, Maine (AP) — State and federal environmental officials have completed a cleanup at a former chemical plant in Maine that had been a Superfund site for nearly three decades.
Bangor Daily News reports the Environmental Protection Agency said in a release Wednesday that "all appropriate Superfund-financed responses" had been implemented at the Union Chemical Co. building in Hope. The site has been delisted from the superfund list.
Union Chemical Co. worked with paint stripping at the site from 1967 until it was shut down by the state in 1984. Two thousand drums and 30 storage tanks of hazardous waste were left at the facility.
Officials removed containers and decontaminated soil. According to the EPA, the cleanup removed about 95 percent of the site's contamination.