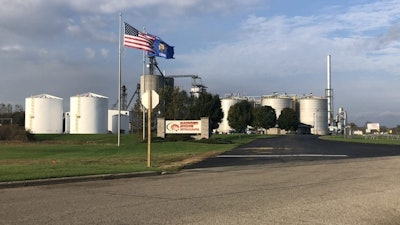 13WREX, @13WREX
MONROE, Wis. (AP) — Police and fire officials say there are no injuries in an explosion at an ethanol plant in southern Wisconsin.
Authorities say a call about the explosion at Badger State Ethanol in Monroe came in shortly before 6 a.m. Tuesday. Monroe Fire Chief Dan Smits says crews are at the scene, but are not fighting a fire.
Police Capt. Jerry Dahlen says crews are still assessing the situation. It's not yet known how extensively the plant was damaged or what triggered the explosion.
Update: A local official says explosion occurred in a corn silo that about 40 percent full of dried distillers grain.
According to reports, law enforcement are now using a crane and a drone to assess the damage.