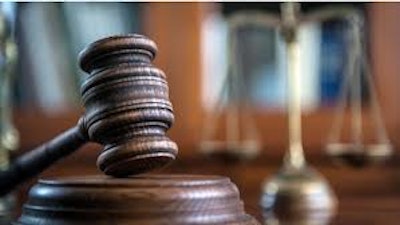 CEDAR RAPIDS, Iowa (AP) — A northern Iowa businessman accused of an ethanol plant scam has been imprisoned.
Court records say Darrell Smith, of Forest City, was sentenced Friday in U.S. District Court in Cedar Rapids to 14 years and seven months in prison. He'd pleaded guilty to wire fraud and identity theft. Smith also was ordered to pay restitution of nearly $1.06 million.
Federal officials say the charges are related to Smith's investment of clients' money into an ethanol plant in Hopkinton.
Officials say that on several occasions, Smith transferred money from clients' accounts — against their will and without their knowledge — into his bioenergy fund.
Investigators say he used either pre-signed, blank authorization forms or forged his clients' signatures.
He'd also been imprisoned for failing to pay employment taxes.