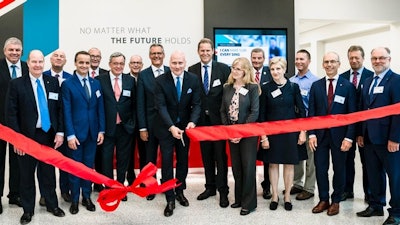 Datwyler Sealing Solutions
MIDDLETOWN, Del. — A Swiss producer of sealants and rubber materials has officially opened a new, $100 million factory in Delaware.
News outlets report that Datwyler Sealing Solutions last week held the formal grand opening for the 275,000-square-foot (25,550-sq. meter) facility, which will produce medical components for injectable drugs.
Staff from a sister facility in New Jersey will help ramp up operations at the Middletown plant. The company's vice president for operations in the Americas, David Clark, says the Delaware site could employ 120 people in three years.
Clark says the company had chosen the Middletown location even before receiving state subsidies. He says Middletown is in a "pharmaceutical hotbed" and close to a number of customers and universities in the Philadelphia area.