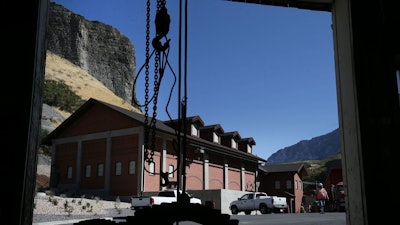 RTO Insider, @rtoinsider
OREM, Utah (AP) — A Utah hydroelectric plant is ready to come back online after a $42 million makeover that was done over three years.
The Daily Herald reports the Olmsted hydroelectric power plant is sporting a new look, new turbines and will provide water and power to residents throughout several communities, including Orem and Provo.
Hundreds of workers, political leaders, stakeholders and residents traveled to the mouth of the Provo Canyon on Wednesday to celebrate the completion of the new Olmsted campus.
Steve Johnson of the Colorado River Project says it will offer clean, renewable and reliable energy for 100 years.
The Olmsted plant is a "run of the river" plant meaning that power is generated only when water demands from downstream users require water deliveries.
The project was paid for by the federal government and the Central Utah Water Conservancy District.