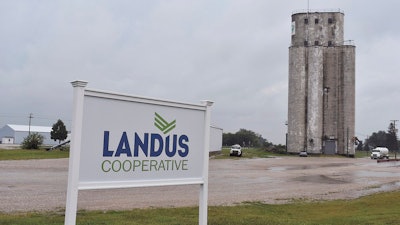 The Messenger, @Messenger_News
ROCKWELL, Iowa (AP) — A grain elevator that's hampered operations at a west-central Iowa airport will be coming down.
The council in Rockwell City on Monday awarded a $343,000-plus contract for demolition of the Landus Cooperative elevator, which was built in the 1950s.
Project engineer Greg Broussard told The Messenger that razing the 175-foot-tall (53 meters) structure will let the airport use about 1,200 more feet (366 meters) of its runway. The elevator sits about 2,500 feet (762 meters) northwest of the runway.
The Iowa Transportation Department is covering 69 percent of the cost; Landus is paying the rest.
Broussard expects the work to begin next month and be finished by the end of the year.