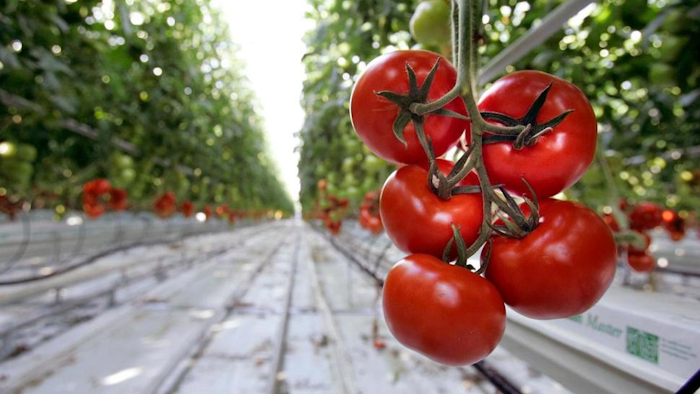 AP Photo by Robert F. Bukaty, File
A business that wants to build two hydroponic greenhouses in New Hampshire's North Country to get tomatoes and salad greens more quickly to New England supermarkets has received $25 million in assistance from the U.S. Department of Agriculture.
North Country Growers plans to start building two 10-acre (4-hectare) greenhouses in Berlin soon. It expects to produce 8 million pounds (3.6 million kilograms) of tomatoes and 15 million heads of lettuce annually.
The USDA says hydroponics, or growing plants using mineral nutrient solutions in water, without soil, is a growing area of commercial food production. The largest in New England, in Madison, Maine, produces upward of 30 million tomatoes each year for supermarkets regionally.
Richard Rosen of North Country Growers said Berlin's lower nighttime summer temperatures are ideal for the operation.