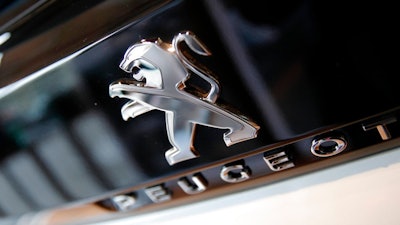 AP Photo/Christophe Ena, File
PARIS (AP) — PSA Group, the maker of Peugeot and Citroen cars, is doing what General Motors failed to do in 20 years: make the mass market brands Opel Vauxhall profitable.
The French company, which bought Opel Vauxhall from GM last year, said Tuesday that the unit made an operating profit of 502 million euros ($588 million) in the first six months of the year. Under GM, the brands lost $20 billion since last making a full-year profit in 1999.
The quick turnaround was part of upbeat earnings for the wider group, whose shares jumped 11 percent by midday Tuesday.
PSA said its overall revenue rose 40 percent to 38.6 billion euros, bolstered by the Opel Vauxhall takeover. Its net income rose to 1.5 billion euros from 226 million euros a year earlier.