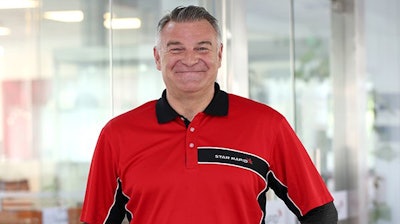 Star Rapid
Star Rapid, a global rapid prototyping, rapid tooling and low-volume manufacturer, has named David Hunter as CEO.
The move follows a period of revenue growth for the company, which achieved a nearly 40 percent increase in 2017.
This momentum continued into the first half of 2018, with company revenue increasing approximately 10 percent year-over-year along with an expansion of staff to 280 employees worldwide.
The company sees future growth opportunities with the rapid prototyping and low-volume manufacturing of smart devices with Internet of Things (IoT) capabilities. These devices are increasing in prominence across many of the company's core markets, including the automotive, medical and industrial sectors.
Hunter will leverage his more than 30 years of lean management experience as the company continues to serve its diverse customer base. Under Hunter's leadership, Star Rapid will incorporate Industry 4.0 processes and systems that rely upon real-time data to increase operational efficiencies by eliminating bottlenecks, preventing line down or asset under-utilization, and implementing defect prevention measures.
Hunter has a track record of business transformation and was most recently VP of operations and quality at Multek, a division of Flex, where he helped lead the business turnaround and development. Prior to that position, he served as the VP and general manager of Wuxi, one of the world's five leading electronics manufacturers.
Star Rapid's founder, Gordon Styles, will continue to serve as president and CTO.