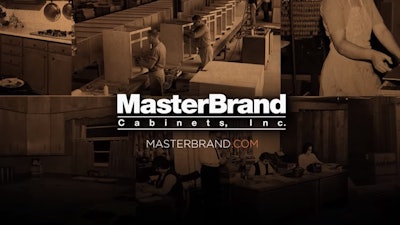 AUBURN, Ala. (AP) — An Alabama cabinet plant has abruptly closed, laying off 445 people.
The Opelika-Auburn News reports Masterbrand Cabinets announced the closure of its Auburn plant Tuesday, citing market conditions and a change in consumer tastes.
The closure came without any prior public notice and was announced to employees at 10 a.m.
The company, based in Jasper, Indiana, confirmed the closure and said it would assist the affected employees in their search to find new jobs.
Mayor Bill Ham said he was shocked to hear the news when City Manager Jim Buston informed him that the plant was closing.
"Everybody at the city of Auburn was totally taken by surprise," Ham said. "I had no idea . I don't know of anybody in the city that had any idea this was coming."
Auburn has a long relationship with MasterBrand Cabinets and Ham said officials were surprised that no one with the company contacted the city for support before closing.
"We're still going to reach out and do everything we can to help these people find employment, but with a little coordinated effort I think we could have been very helpful," Ham said.
MasterBrand's corporate office, in a statement, said they're closing the Auburn plant "in order to improve operational efficiencies while addressing these market changes"
"Products manufactured in the Auburn facility will be produced at other MasterBrand U.S. manufacturing locations," the statement said.
"MasterBrand Cabinets is committed to assisting the 445 associates through the transition. The company will provide additional compensation, coordination with all state and local agencies to help find new employment, and resources from our Employee Assistance Program. Additionally, we encourage all of our associates to apply for opportunities at our other manufacturing facilities; those offered positions may qualify for relocation assistance as well."
One woman lamented the lack of notice that could have allowed the city the opportunity to prepare for the shock to workers and have services already on hand to help.
"Shameful and deplorable," Barbara Sisson wrote on Facebook. "This is NOT how business should be handled. Auburn could have been proactive setting up job fairs and helping people get prepared. MasterBrand has no compassion for their employees or their families."
Gov. Kay Ivey also expressed support and promised state help for the displaced workers.
"Alabama will do all that it can to help these workers find new jobs and get the support they need in the interim," Ivey shared in an email to the newspaper. "The Alabama Department of Labor and Alabama Department of Commerce have already alerted their teams of the situation and stand ready to help."