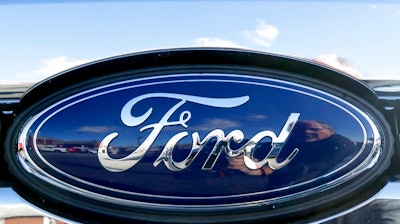 AP file
DETROIT (AP) — Ford is resuming production of its F-150 pickup following a fire at a plant where parts for the vehicle are made.
The automaker said on Wednesday that work will restart Friday at the Dearborn Truck Plant in Michigan. Production of Ford's Super Duty at its Louisville, Kentucky, truck plant and the F-150 at its Kansas City, Missouri, assembly plant are targeted to resume by Monday.
A May 2 fire severely damaged the main plant at the Meridian Magnesium Products of America factory in Eaton Rapids, Michigan, near Lansing. The plant makes structural parts with about one-third going to Ford.
Dearborn-based Ford put together a team that refurbished and relocated tooling needed to make parts for the vehicles. The Eaton Rapids plant is producing truck parts again.