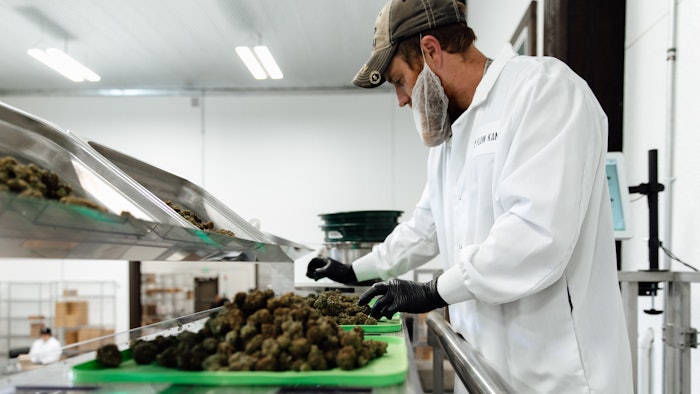 Business Wire
Flow Kana, the premier sustainable sungrown cannabis provider embracing the independent craft farm ecosystem, has announced the opening of The Flow Cannabis Institute processing center. This facility offers independent, small-batch, craft cannabis farmers an opportunity to grow and thrive by bringing scale and the resources to all post-harvest activity, making it easy for the downstream market to access this world-renowned, exceptional regional product.
With the opening of the processing center, Flow Kana is able to provide a wide range of processing, co-packing, white label, and distribution services to a growing list of partners, including brands, dispensaries, distributors, and manufacturers, who strive to provide California consumers with organically cultivated, clean, compliant, and sustainable cannabis products.
"We believe that California has the opportunity to build a unique agriculture supply chain of diversified independent farmers based on regenerative values which we can share with agriculture at large," said Michael Steinmetz, Flow Kana's co-founder and CEO. "Preserving the immense biological diversity that exists in this Northern California region is key to fighting against the monocropping culture of Big Ag we see moving into the cannabis industry today. The opportunity for California to create the gold standard for agriculture through cannabis is grand and the responsibility to do so even grander."
With the processing center now online, Flow Kana plans to complete its manufacturing facility at The Flow Cannabis Institute within a year, offering bulk cannabis oil to other companies and manufacturers of specialty products such as topicals, tinctures, oils, and more. Cannabis inputs, known as biomass, for bulk oil manufacturing at the Institute will all be locally sourced from Flow Kana's partner farmers, harnessing the bio-diversity, library of cannabinoids and strong terpene profiles found only in California's Emerald Triangle region.