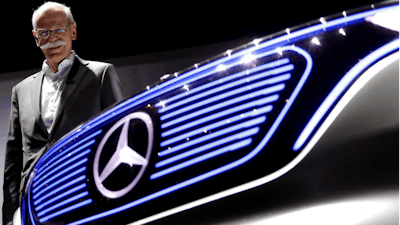 AP file
WASHINGTON (AP) — Daimler says that Chinese businessman Li Shufu, chairman of Zhejiang Geely, has acquired nearly 10 percent of the German automaker's shares.
Geely, which owns Sweden's Volvo Cars, continues to expand its portfolio of vehicle brands that includes a 49.9 percent stake in Malaysia's Proton and a 51 percent stake in Britain's Lotus. Geely also owns Geely Auto, one of China's biggest independent automakers.
Daimler, the maker of Mercedes-Benz and one of the world's biggest automakers, reported record profits of $13.5 billion last year.
Shares in Daimler ticked up slightly in European trading Friday, to about $86 per share, putting the value of the deal in the neighborhood of $9 billion.