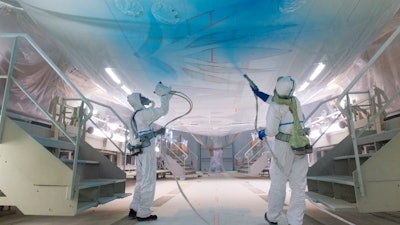 Airbus
When a customer receives a commercial aircraft produced by Airbus at its Toulouse, France-area facilities – home to final assembly lines for the A320, A330 and A350 XWB jetliner families – they can be sure that a high level of care went into to applying their livery, which is a critically-important element of an operator's identity.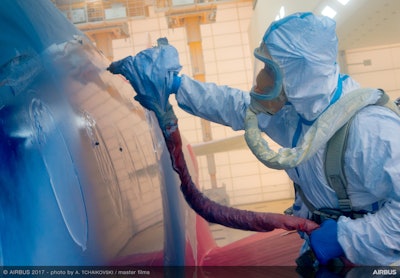 At the heart of Airbus' Toulouse paint center are its more than 300 operators and 120 support function members – who work together in harmony across the facility's 13 separate paint halls to apply the special color schemes and logos on more than 350 jetliners delivered each year.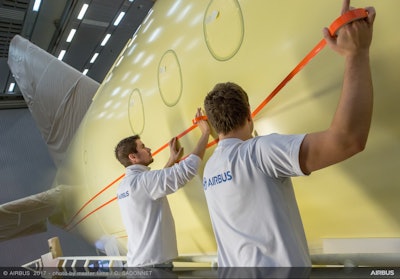 The Toulouse paint shop is equipped to meet the varied customer designs and changing production rates of today and tomorrow.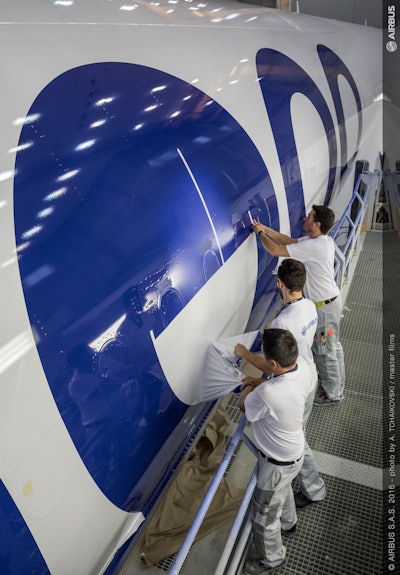 According to Head of Paint Jean-François Paul, this is due in large part to the support function members – who work in close partnership with the final assembly teams, supply chain personnel and programs management so they can quickly adapt to changes.
He added, "Inside the paint center, meetings take place on a daily basis to anticipate the variations and manage the quality, lead times and costs. The fact that our teams are strongly engaged gives us such flexibility."
The 13 paint halls are organized by programs, providing capacity for both the single-aisle and widebody product lines. And when production schedules require even more capacity, the Toulouse paint team knows they can rely on Hamburg, Germany – home to additional A320 Family final assembly lines – to handle some of the painting.
Airbus' Toulouse paint center is part of a network of painting facilities at the company's final assembly sites, which also include Hamburg, Germany; Tianjin, China; and Mobile, Alabama, USA.