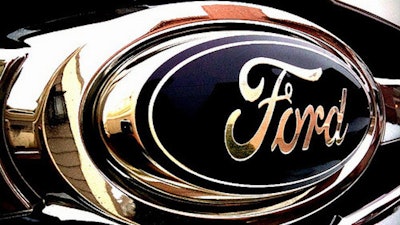 DETROIT (AP) — Ford CEO Jim Hackett is apologizing for multiple instances of sexual harassment at an assembly plant in Chicago.
In a letter sent Thursday to employees, Hackett said Ford won't tolerate harassment or retaliation against workers who report it.
Hackett wrote, "We don't want you here, and we will move you out for engaging in behavior like this."
He says he plans to visit the Chicago plant early next year to talk with workers.
Ford has settled two separate lawsuits, in 1999 and earlier this year, with women who were repeatedly harassed at the Chicago plant.
Hackett says Ford Motor Co. has conducted 20,000 hours of training to combat harassment at the plant over the last two years.
He says Ford also has hired more workers to quickly investigate harassment complaints.