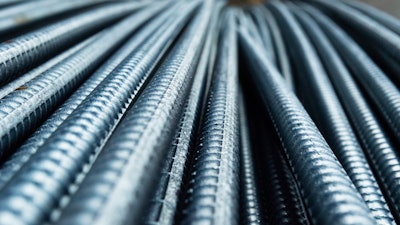 DURAND, Mich. (AP) — Crain's Detroit Business says a steel factory is being proposed on nearly 1,000 acres in Michigan's Shiawassee County.
The chief executive of New Steel International tells Crain's that his company is leading an effort that involves several others. John Schultes says it's a "little too early" to publicly disclose many details about "Project Tim."
Crain's says the plant would produce high-strength steel and electricity. The location is along Interstate 69 near Durand, 40 miles northeast of Lansing. Real estate broker Troy Crowe has been gathering land-purchase options with farmers and other property owners. He says, "We are pretty close."
New Steel International is based in Middletown, Ohio. Schultes says the company has applied for a loan from the U.S. Energy Department.