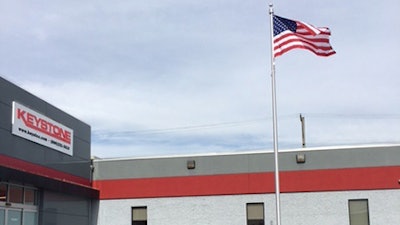 Keystone Electronics has moved its corporate headquarters and manufacturing operations to a new world-class facility designed to improve efficiencies and productivity. Located in New Hyde Park, NY, the new location is twice the size of the former facility in Astoria, NY.
The move is the second part of an expansion that began last year with the company's fulfillment center and quality lab.
Keystone, and ISO 9001:2015 certified company, manufactures interconnect components and electronic hardware.