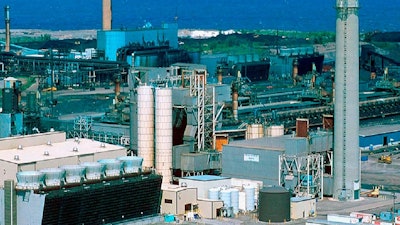 EAST CHICAGO, Ind. (AP) — Environmentalists and residents who live near an industrial plant in northwestern Indiana are urging state regulators to include tough compliance requirements in the plant's proposed air permit.
They voiced their concerns during a Wednesday public hearing and urged state officials weighing the permit sought by the Indiana Harbor Coke Company to ensure it includes a strict compliance schedule to protect the public health.
The Post-Tribune reports the East Chicago plant has a decades-long history of noncompliance.
East Chicago resident and environmental activist Thomas Frank told officials at the hearing to "either fix it now or shut it down."
The Indiana Department of Environmental Management says the company's proposed permit would allow the plant to continue operating coke battery ovens and related operations.
The permit's public comment period ends Monday.