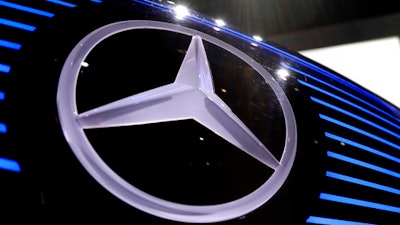 NORTH CHARLESTON, S.C. (AP) — Officials have released the name of a man who died after a fall at a South Carolina plant.
The Charleston County Coroner's Office told local media that 38-year-old Michael Thomas Jr. died from injuries in a fall at the Mercedes Benz plant in North Charleston on Thursday.
The coroner's office, the North Charleston Police Department and the Occupational Safety and Health Administration are investigating the fall.
Mercedes-Benz Vans spokeswoman Alyssa Bean said the fall Thursday afternoon involved an employee of a subcontractor who was at the expansion site in North Charleston. Bean said the worker died a few hours later at the hospital.
Bean said Mercedes-Benz Vans and the contractor and subcontractor are working with authorities in the investigation.
Mercedes-Benz broke ground on the plant in July 2016.