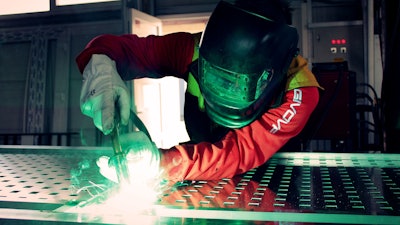 WASHINGTON (AP) — U.S. industrial output plunged 0.9 percent in August, the most in eight years, mostly because of Hurricane Harvey's damage to the oil refining, plastics and chemicals industries.
The Federal Reserve says that the storm, which slammed into the Gulf Coast in Texas and Louisiana late last month, lowered industrial production by about 0.75 percent point. That suggests production would have slipped without the hurricane. Still, automakers and airplane manufacturers reported large increases in production.
The Gulf Coast is home to many of the nation's oil refiners, and petroleum is a key component in the manufacturing of plastics and chemicals.