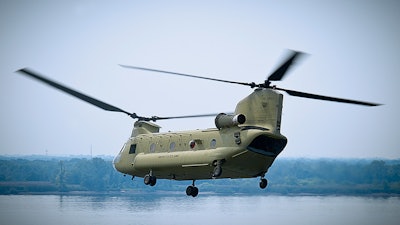 Boeing
Boeing has awarded Saxony-based COTESA GmbH a five-year contract to manufacture key components for the H-47 Chinook heavy-lift helicopter. This is the first Boeing contract award to COTESA.
With this agreement, COTESA is joining Boeing's already established supply chain in Germany, in addition to its global supply chain of more than 20,000 suppliers and partners around the globe.
COTESA will manufacture portions of the Chinook tunnel cover section – a honeycomb-like core that makes up parts of the helicopter's external skin – for the global Chinook fleet.
To date, Boeing has delivered more than 900 H-47 Chinook helicopters that are in operation in 19 countries, including eight NATO nations: Canada, Greece, Italy, Netherlands, Spain, Turkey, United Kingdom and the U.S., allowing for increased interoperability between NATO nations during joint training and deployment operations worldwide.