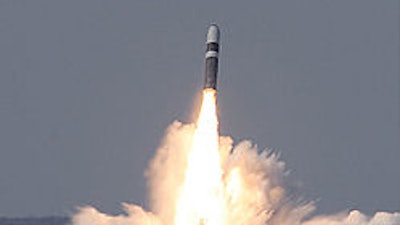 Lockheed Martin has announced plans to relocate the Fleet Ballistic Missile (FBM) program within its Space Systems business area to co-locate employees in facilities with common skills and resource requirements. These moves, which are enabled by government approval, are expected to deliver substantial cost savings while centralizing mission expertise.
Over the next eight years, the company plans to move approximately 650 positions from its Space Systems facility in Sunnyvale, California, to other Lockheed Martin locations in Florida and Colorado. Most employees will be offered the opportunity to retain their current positions and relocate to the receiving facility.
The relocating positions are FBM program jobs, as well as functional and program management support roles. The company will be working closely with the Navy regarding the transitions of people, facilities and equipment over an eight-year period.
The Fleet Ballistic Missile program is a joint effort by Lockheed Martin and the U.S. Navy for producing the Trident II D5 submarine-launched missile. Lockheed Martin develops and produces the missile, as well as its supporting equipment.