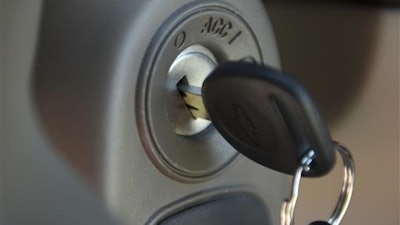 AP file
DETROIT (AP) — General Motors Co. is asking the Supreme Court to overturn a lower court's ruling that held it responsible for ignition-switch injuries and deaths that occurred before its 2009 bankruptcy.
The automaker petitioned the court Tuesday.
GM knew about problems with the switches for more than a decade before it recalled 2.6 million cars in 2014. It has paid nearly $875 million to settle death and injury claims.
In July, a U.S. appeals court ruled that GM's 2009 bankruptcy doesn't protect it from claims prior to that time. Plaintiffs' attorney Bob Hilliard has said at least 133 pre-bankruptcy cases could be brought against GM.
GM says that departs from well-established bankruptcy law, which should have allowed the newly reorganized GM to obtain the old company's assets "free and clear" of liabilities.