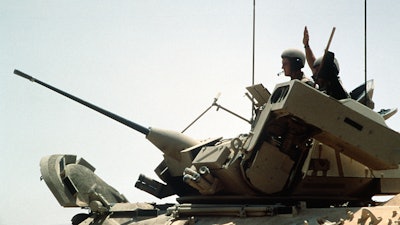 Wikipedia
CHANDLER, Ariz. (AP) — An aerospace and defense technology company that designs and builds rockets at a Chandler facility plans an expansion project which will involve the addition of 500 jobs over five years.
A joint announcement Thursday by Orbital ATK and Arizona Gov. Doug Ducey says the Dulles, Virginia-based company will be used to produce launch vehicles for commercial, civil and government customers.
The company began operations in Chandler in the 1980s and has more than 1,200 employees in two locations in the Phoenix suburb.