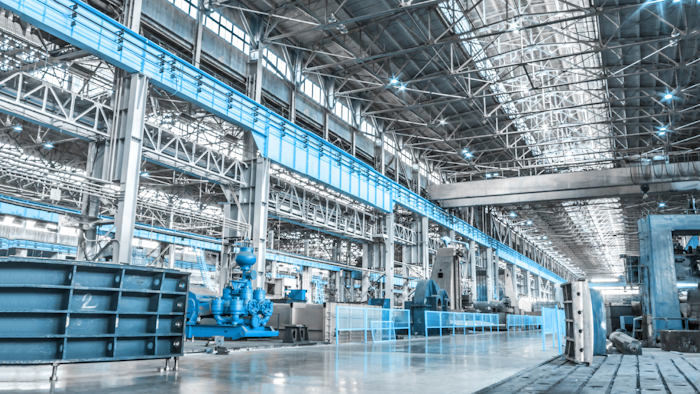 The following highlights findings from the Institute for Supply Management's September 2016 Report On Business for the U.S. industrial sector:
Economic activity in the manufacturing sector expanded in September following contraction in August, and the overall economy grew for the 88th consecutive month. The September PMI registered 51.5 percent, an increase of 2.1 percent from August. The average PMI for January through September (50.9 percent) corresponds to a 2.4 percent increase in real gross domestic product on an annualized basis.
The New Orders Index registered 55.1 percent, an increase of six percen from August.
The Production Index registered 52.8 percent, 3.2 percent higher than last month.
The Employment Index registered 49.7 percent, an increase of 1.4 percent, but still indicating employment contraction for the third consecutive month.
Inventories of raw materials registered 49.5 percent, an increase of 0.5 percentage points. This indicates contraction for the 15th consecutive month, but levels are still considered too high.
The delivery performance of suppliers to manufacturers was slower in September as the Supplier Deliveries Index registered 50.3 percent, which is 0.6 percentage points lower than August. A reading below 50 percent indicates faster deliveries, while a reading above 50 percent indicates slower deliveries.
The Prices Index registered 53 percent in September, the same as in August, indicating higher raw materials prices for the seventh consecutive month.
Nine of the 18 industries tracked by the report saw an increase in new orders in September (up from six in August), and 10 of the 18 industries reporting an increase in production (up from eight in August). Those reporting growth included furniture products, textile mills, food, beverage and tobacco products, computer and electronics, and paper products.
Commodities reporting an uptick in price included petroleum, plastic resins and stainless steel. Those reporting a decrease in price included copper, corn and scrap steel.
The Backlog of Orders Index registered 49.5 percent in September, an increase of four percentage points, indicating contraction in order backlogs for the third consecutive month.
Average commitment lead time for capital expenditures increased in September to 132 days. Average lead time for production materials remained the same at 60 days, while the average lead time for MRO supplies increased to 31 days.
The full report can be viewed by clicking here.