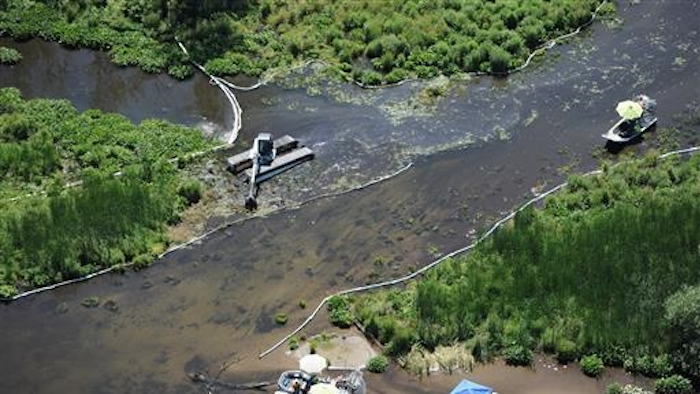 AP Photo/Joe Raymond, FILE
CALGARY, Alberta (AP) — Canadian gas company Enbridge Inc. says it has reached a $62 million settlement with the U.S. Department of Justice for two pipeline spills in 2010.
Enbridge said Wednesday that $61 million is for a pipeline rupture in Michigan that sent crude into the Kalamazoo River and a tributary creek, resulting in one of the costliest onshore oil spills in U.S. history. Enbridge had estimated cleanup costs to be about $1.2 billion. The penalty is the second-largest ever imposed for violations of the Clean Water Act.
Another $1 million in penalties is for a pipeline rupture two months later in Illinois that sent oil into tributaries of the Des Plaines River.
Enbridge says the settlement also includes a commitment to spend $110 million to improve equipment, training and overall response abilities on its pipeline system.
Enbridge says 843,000 gallons flowed from a ruptured pipe into the Kalamazoo River, while EPA contends the total exceeded 1 million gallons.