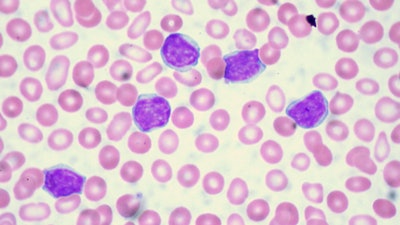 Wikimedia
NEW YORK (AP) — Juno Therapeutics and its CEO, Hans E. Bishop, are being named in a lawsuit over whether the biotechnology company misled investors about the death of a patient in a key study involving its drug intended to treat leukemia.
The suit was filed this week in United States District Court for the Western District of Washington in Seattle.
The lawsuit arrives just as the company gained permission by the Food and Drug Administration to restart its study for the leukemia drug candidate. Shares of Juno jumped 16 percent to $32.20 in midday trading following that announcement late Tuesday.
Juno suspended the study earlier this month following two patient deaths from swelling of the brain. Juno said the problem stemmed not from its treatment, but from a chemotherapy drug used to prepare for participation in the drug trial. The study is continuing without that chemotherapy drug.
The lawsuit alleges that Juno made misleading omissions regarding a patient death. The lawsuit alleges that Bishop and other Juno insiders participated in the heavy selling of company shares in the weeks leading up to the announcement about the deaths.
Bishop was chief operating officer of Dendreon in 2011 when he and other executives at that company were accused of selling shares of stock while misleading investors about the sales outlook for the prostate cancer drug Provenge.
Shares of that company plunged when ambitious sales projections fell flat. It filed for Chapter 11 bankruptcy protection in late 2014. In 2015, Dendreon's assets were acquired by Valeant Pharmaceuticals, a company that is now struggling after its business practices came under a microscope.