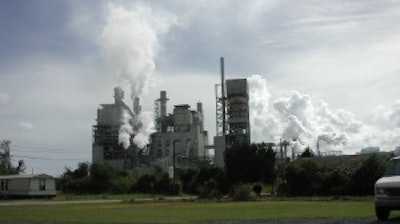 Wikimedia
NEW YORK (AP) — International Paper said it is paying $2.2 billion to buy seven mills from Weyerhaeuser that make pulp used in diapers, tissues and other consumer products.
The deal is expected to close before the end of the year.
International Paper said Monday the mills employ about 1,900 people. Georgia and Mississippi have two mills each. The others are in North Carolina, Canada and Poland.
Based in Memphis, Tennessee, International Paper makes paper and packaging and said the deal will expand its product offering to businesses.
The company will get a $300 million tax benefit for the deal, bringing its total cost for the mills down to $1.9 billion.
Weyerhaeuser Co., based in Federal Way, Washington, is shedding its pulp businesses to focus on selling lumber and other wood products. It plans to use most of the sale proceeds to pay down debt. Earlier this year, Weyerhaeuser bought Plum Creek Timber for $8.44 billion, creating the world's biggest timberland and forest products companies. Weyerhaeuser said last year that it planned strategic alternatives for its cellulose fibers business, which includes pulp. It is still reviewing what to do with its liquid packaging board facility, newsprint and publishing papers businesses.
Shares of International Paper Co. rose 13 cents to $43.40 in morning trading Monday. Weyerhaeuser shares rose 17 cents to $32.28.