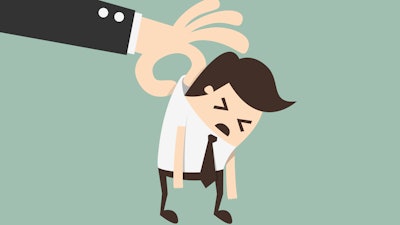 iStock
U.S. businesses added a healthy 214,000 jobs last month, another sign that the U.S. job market remains resilient despite economic weakness overseas and tumult in financial markets.
Payroll processor ADP said Wednesday that the better-than-expected hiring by private companies was up from 205,000 in January.
"It's a very strong report. The labor market is healthy," said Mark Zandi, chief economist at Moody's Analytics. "This is very good news particularly in the context of the turmoil in the financial markets in the past several months."
Moody's helps compile the ADP numbers.
Professional and business services companies added 59,000 jobs and construction firms hired 27,000.
But manufacturers shed 9,000 jobs in February, first time they've cut payrolls since October. Manufacturers have been hurt by economic weakness overseas, a strong dollar that makes American products expensive overseas and cutbacks in the energy industry following a big drop in oil prices. Some of the pain in manufacturing has been offset by strong automotive sales and production.
The ADP report comes out two days before the U.S. government's official jobs report.
Economists surveyed by the data firm FactSet predict that American employers — including government — added 195,000 jobs last month, up from 151,000 in January. They expect that the unemployment rate remained at an eight-year low 4.9 percent.
The ADP numbers cover only private businesses and often diverge from the official figures.