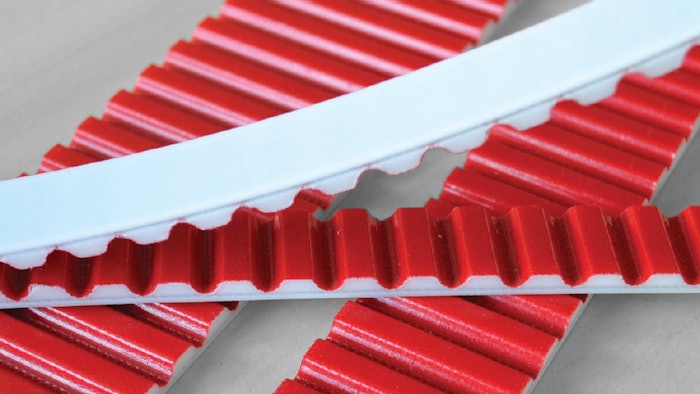 BRECOflex CO., LLC (Eatontown, NJ) introduces the newest belt option in its move-series, the AT10move-M. This open-ended version joins the BFXmove truly endless timing belt that was launched last spring. The move-series represents the next generation of timing belts, offering up to 75% higher stiffness and 30% higher transmittable force than the standard AT10 belt. The advantages of AT10move open-ended belts include:
75% higher stiffness and tensile strength.
30% higher transmittable force.
The ability to reduce the belt width by one standard size.

A narrower drive, which reduces drive inertia and noise.
Reduced wear and increased service life.
In linear drive applications, the high tensile strength and high stiffness of the "move tension members" ensure faster settling and more accurate positioning with a very high degree of precision. The high load-bearing capacity of the tension members, optimized tooth shape and low-friction coefficient of the belt coating provides advantages in applications where long service life and low friction are important.
www.brecoflex.com; 732-460-9500