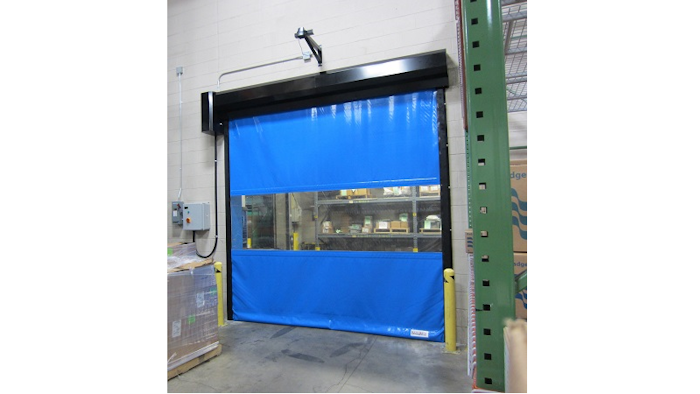 Rite Hite (Milwaukee, WI) has introduced the LiteSpeed HZ, a new addition to its line of high-speed doors. According to this company, this is one of only two doors in the industry that is UL listed for hazardous rated environments, and Rite-Hite's FasTrax is the only other door with this distinction. The LiteSpeed HZ has a Class II, Division 2 listing from UL, carrying a Group Code G and Temperature Code 6. All electrical components are enclosed in a UL Type 4X (NEMA) or DustTight enclosure. Those components include photo eyes, encoder, junction box near the motor, and the motor and brake, making it the only door rated as a whole. Other benefits include:
A roll-up design which translates into a small physical footprint in the workplace.
Operating speeds of up to 65" per second.
Safety presence sensors, so personnel working near the door are likely to avoid a collision. However, if the LiteSpeed Clean is bumped or impacted, the TRUE Auto Re-feed will automatically reconfigure the door back on its tracks. This eliminates a potential breach in a clean room environment and the downtime and costs associated with repairing a traditional door.

A soft breakaway bottom, which provides a higher degree of protection for product, personnel and equipment.

An optional full-width vision panel, which allows workers to see what's on the other side of the door.

A reversing slack sensor can reverse the door's course if an obstruction is sensed.
www.rite-hite.com; 800-456-0600