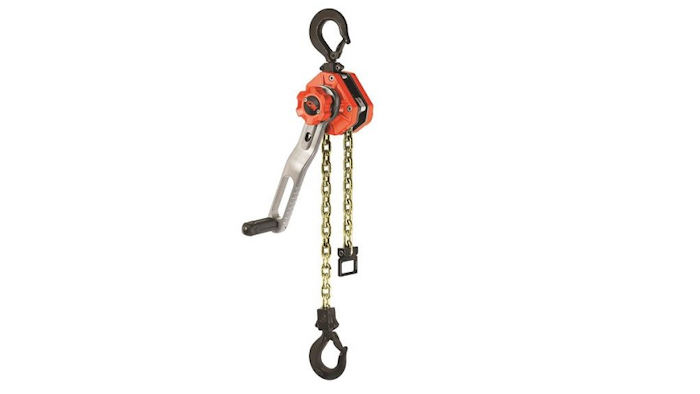 According to Columbus McKinnon Corporation (Getzville, NY), the company has redefined ratchet lever hoists with the introduction of the new CM Tornado 360°, featuring the revolutionary Sidewinder lever handle. Ergonomically designed for increased safety, the patent-pending CM Tornado 360° allows the operator to be more productive with significantly less effort compared to conventional ratchet lever tools. Features include:
A lever handle with a 360-degree rotating lever and a fold-out revolving handle. Working in unison, these integrated components allow the operator to realize the full potential of 360° rotation while working in a safe and ergonomic position.
A unique design that reduces repetitive wrist action experienced with traditional lever hoists, letting the operator utilize a full 360˚ range of motion to work up to 12 times faster.
Double-reduction gearing and high-quality bearings that decrease pull force by up to 30 percent, minimizing operator fatigue as compared to using conventional ratchet lever tools.

Availability in 3/4 and 1-1/2 ton capacities with standard lifts up to 20 feet. Additional lifts are also available.

An industry-leading lifetime warranty, and the ability to meet the ASME B30.21 manually operated hoist standard.
www.cmworks.com; 800-888-0985