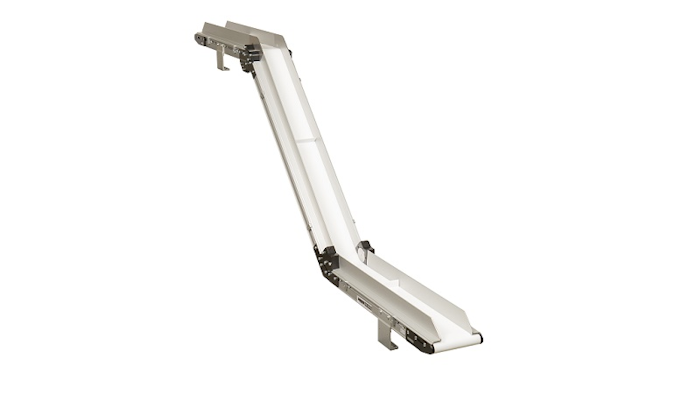 Dorner (Hartland, WI) introduces the new 2200 LPZ / Z-Frame Conveyor, which comes with one or two pivot points, and features an extremely low profile to fit under machinery or any other tight spots. The 2200 LPZ is Dorner's lowest profile Z-Frame conveyor – and is the first such offering in the newly redesigned 2200 Series platform. Features and benefits of the 2200 Series LPZ conveyor include:
Sturdy, single piece frame design.

V-guided belts for accurate belt tracking.

Improved bedplate durability with hard anodized frame coating.
Universal T-slots fit industry-standard hardware.

Adjustable guiding with new modern design and improved clamp method.
Optional 5/8" high speed nose bar transfer tail with speeds up to 200 feet per minute.
Cleated and flat belt options.

New guide accessories.
www.dornerconveyors.com; 262-367-7600