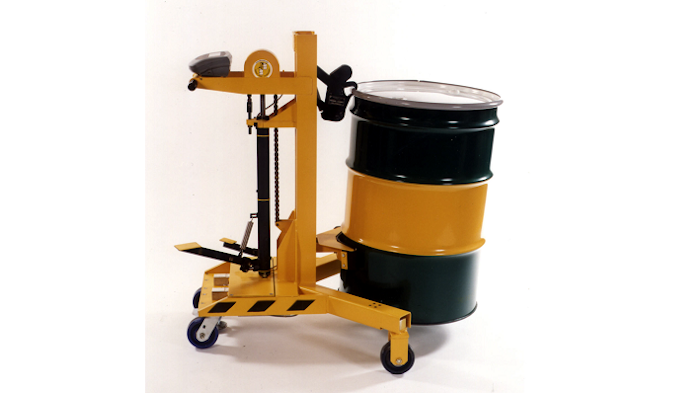 The Ergo-Matic Series from Liftomatic (Buffalo Grove, IL) offers compact modular design and is fits in tight aisles or cramped spaces. According to the company, the Ergo series allows any male or female operator to safely and effectively handle a drum in a variety of applications without ever touching the drum by hand, avoiding dangerous and time-consuming costs. Features include:
Over 20 configurations available, where any operator can safely lift, transport and lower drums up to 425Kg and palletize, contain and manipulate all rimmed steel, plastic and fiber drums.

A variety of lifting heights, weighing features, clamping options and power-lift and power-drive options available for users to customize a portable drum handling solution exactly to their operational requirements.

Liftomatic's exclusive single "Parrot-Beak" clamping mechanism, which allows the operator to safely grip the drum for convenient and efficient handling. The mechanism maintains a secure grip throughout the pick-up and release process.
www.liftomatic.com; 800-837-6540