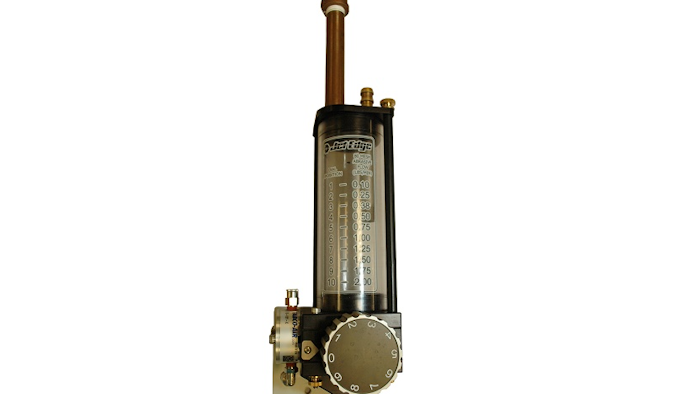 Jet Edge, Inc. (St. Michael, MN) introduces its new Permalign V-Series Mini Hopper for abrasive waterjet cutting. The variable aperture Permalign V-Series Mini Hopper increases abrasive waterjet cutting productivity and profitability by allowing waterjet operators to easily make adjustments to abrasive flow, minimizing abrasive consumption. Features include:
A water resistant design that helps prevent annoying abrasive clogs that can cause stoppages and scrap out expensive material.
No required enclosure, allowing for much cleaner operation.

Infinite adjustability between 0.10 pounds per minute to 2 pounds per minute and features improved venting of excess abrasive.
Availability as a replacement part for all Jet Edge abrasive waterjet cutting systems.
See it in action at FABTECH, Nov. 16-18 in Las Vegas.
www.jetedge.com; 763-497-8700