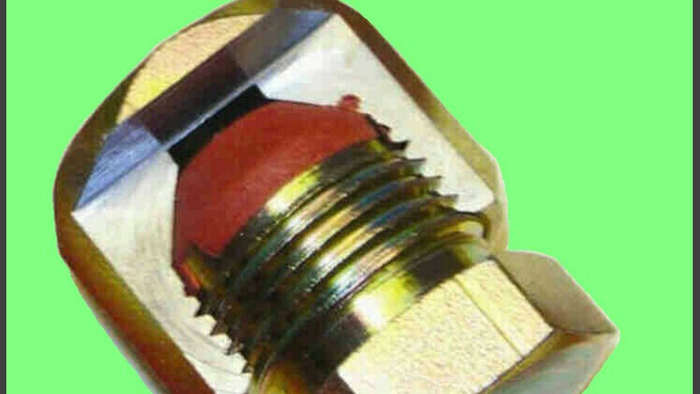 Manufactured in the USA, the Flaretite Seal from Flaretite, Inc. (Fenton, MI) is a metal stamping, designed with multiple, concentric sealing rings. The sealing rings prevent environmental debris and aggressive cleaning solvents from attacking the sealing face while baked-on Loctite sealant protects the face from fretting, galling and over-tightening.
When inserted into a fitting, concentric rings form multiple seals down the face of the flare, while the Loctite coating fills minor imperfections, dramatically increasing the integrity of the fitting. New ISO and NFPA standards strongly recommend seals for all fittings.
The Flaretite Seal will not fail during a fire, allowing atomized hydraulic oil to fuel the fire. Additionally, it fits all standard JIC/SAE/JIS flare fittings, hydraulic and pneumatic, and protects against weeping on new and damaged fittings.
www.flaretite.com; 810-750-4140