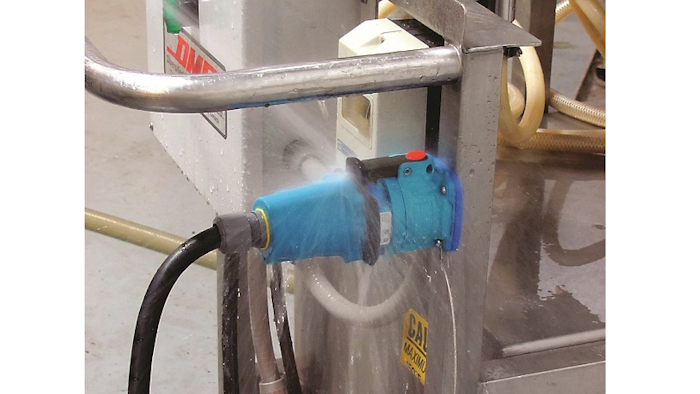 Meltric Corporation (Franklin, WI) has announced that its time-tested DSN Series Switch-Rated plugs and receptacles are now IP69k rated, giving this line of electrical connectors the highest level of ingress protection (IP) available and the ability to withstand dust and high pressure, high temperature equipment wash-downs that are common to the food, beverage and associated processing industries. Combining the IP69K rating with Meltric's DSN Series line of Switch- and HP-rated plugs and receptacles is an ideal way to ensure safe, fast and reliable electrical connections in intense washdown environments.
Built with Decontactor technology, Meltric's DSN Series Switch-Rated devices combine a plug, receptacle and disconnect switch in a single modular device. Using Switch-Rated devices to connect motors, machinery and other electrical equipment instead of hard-wiring connections can dramatically reduce equipment change-out downtime and provide a safety-engineered dead-front design that prevents a user's access to live parts or risk to arc flash exposure. Due to the DSN Series' switch ratings, users can safely and easily make and break electrical connections under full load, even in wet, and highly corrosive conditions. Additional benefits include:
Type 4X, IP66/IP67/IP69K.
Switch & Horsepower rating (up to 150A and 75HP).
Spring-loaded, butt-style, Silver-Nickel contacts.
Dead-front safety shutter.
100 kA short circuit rated.
Compact, lightweight design.
Lockout/Tagout provisions.
Up to 6 auxiliary contacts.
www.meltric.com; 414-433-2700