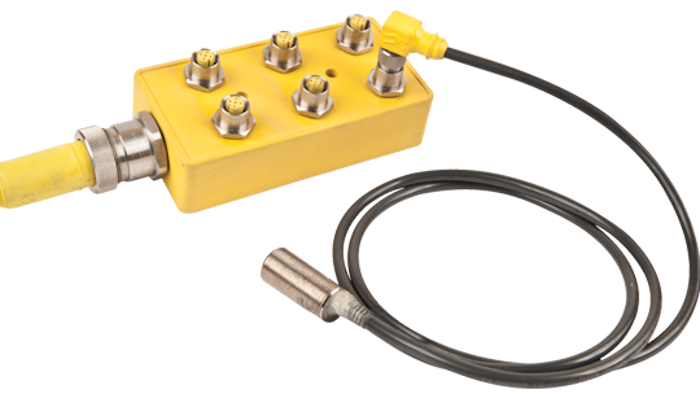 A manufacturer of highly-engineered, heat-treated, forged parts for the automotive industry, Jernberg Industries, was having great difficulty with sensor cables on the transfer system on presses. The issues were so severe that they caused everything to stop. The company was contending with the following challenges:
The connectors were expensive and they couldn't keep the graphite out, so the connectors would continually short out
Small particles of silica were constantly getting into threads and receptors.
Water and graphite were ruining connections and shorting out the sensors.
The whole process damaged coupling nuts and hardware.

Repair time was extended because cables needed to be dressed within the arm.

Their supplier was only able to deliver one length of cable, which needed to fit across the arm.
Jernberg turned to Remke, a Chicago-based manufacturer of electrical connectors, for a solution to these issues. Remke's Engineered Solutions Team custom-manufactured connectors that solved these specific problems when no other supplier was willing or able. Specifically:
The manufacturer provided cables to Remke, who molded stainless steel M12 connectors to them. They fit the equipment exactly, with no hanging cable or need to dress cables.
Remke also produced an 8-port M12 distribution box with stainless steel hardware, made to fit inside the custom enclosure on the press.
A 12-pole Mini-Link cordset with a stainless-steel grip was also created to mate with the distribution box.
With the new connector solutions in place, Mike Essary the Jernberg Maintenance Manager, reported "Zero issues with the Remke product". He specifically stated that because of the Remke team and products, Jernberg experienced:
85-90% reduction in downtime.
Reduced line shut downs from 2-3 time per month to less than once on average.
Remke's custom connectors were the long-term, cost-effective fix that helped Jernberg get the most from their modern manufacturing systems.
For more information, visit www.remke.com.