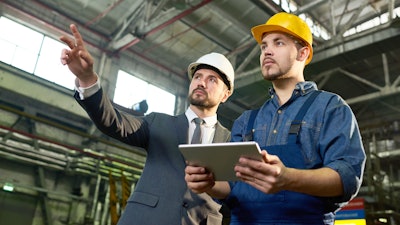 iStock
There was a time when you couldn't open an industrial trade magazine without seeing the words "Lean manufacturing" front and center. And in the 2000s, just as ubiquitous were references to Six Sigma, the process improvement approach invented at Motorola in 1986 that gained widespread acceptance through the manufacturing industry.
And since the COVID-19 pandemic sent industry on a roller coaster ride, continuous improvement actually gained some scrutiny from analysts worldwide. The pandemic thrust manufacturing – and its suddenly fragile supply chain – into the broader consciousness when global pandemic shutdowns resulted in shortages in everything from vehicles to toilet paper. It was then that the longstanding backbone of manufacturing – Lean – was criticized for its just-in-time (JIT) principles. When OEMs couldn't access critical supplies because their strategies eschewed inventory, observers began to ask if manufacturing had, perhaps, become "too Lean."
And the challenges are obvious to any consumer who has had to wait for an order or a repair to a critical item because parts are oceans away. But it's not as simple as carrying more inventory. What these assessments fail to mention are the benefits that Lean manufacturing principles bring to an operation, outside of those related to eliminating carrying costs. It's precisely Lean principles that, in many cases, mean the difference between a waste-free, profitable operation rooted in North America, versus one that's forced overseas for cost reasons.
Not to mention Lean offers much more than JIT. Experts have noted how well Toyota – a Lean and continuous improvement leader for decades – fared during the pandemic because Lean principles reduced variability in their parts so they could take advantage of multiple supplier partnerships to plug gaps in availability.
So while Lean and JIT may have taken a reputation hit in the broader analysis of the pandemic, has its use actually been impacted within manufacturing? According to a recent study conducted by The Avery Point Group, a global executive search and recruiting firm that assists companies in identifying, assessing, and recruiting mid-level management to senior executive transformation leadership talent, demand for workers with Lean skills is greater than ever.
The study cites "ongoing robust demand for Continuous Improvement skills overall," though they contend that the nuances are changing. While Lean operating practices once ran parallel with Six Sigma – a strategy that works to methodically eliminate process defects – APG says the latter is falling out of fashion.
"Six Sigma's once-dominant stance within Continuous Improvement continues to fade," APG explains in a recent press release. Where Six Sigma dominated the APG's first survey on this topic – deployed in 2005 – today, the demand shift to Lean isn't even close. In fact, APG says that, when comparing the overall demand between desired skill sets, "Lean skills exceeded Six Sigma by a whopping 129% – by far the largest margin ever seen in the firm's 17 years of talent demand studies."
It's hard to know if Six Sigma was a fleeting trend or if there are more timely elements influencing this shift, though APG's managing principal and partner Tim Noble believes the recent business variables have helped in giving Lean an upper hand.
"Companies are opting to consolidate their limited resources around Lean as a hedge against the steep challenges of today's economic climate," he explains. "They feel they may be better served by Lean's more immediate and practical focus on waste, flow, and flexibility."
And as Lean continues to proliferate, the focus also becomes the supply chain – a support system that requires reliability in order to work. Based on recent data, where we see record reshoring and other methods American companies have used to bolster their supply chains, it's clear that businesses aren't going into this blindly relying on the old system.
A recent article in Forbes acknowledges this new normal, saying this reality "is a challenge to lean manufacturing, but it doesn't mean the model itself is no longer relevant. What it does mean is that transparency and real-time visibility are critical if companies are to continue operating on lean principles."
And as businesses continue to put their eggs in the Lean basket, does it spell the end for Six Sigma? "Absolutely not," says APG's Noble. "Six Sigma still has a very important place in Continuous Improvement work where it can be best leveraged to solve complex systemic process problems by targeting process variation, process yield, and to gain a better understanding of the input factors that drive a process's overall performance and capability. Overall, there are certainly benefits to integrating both methodologies."