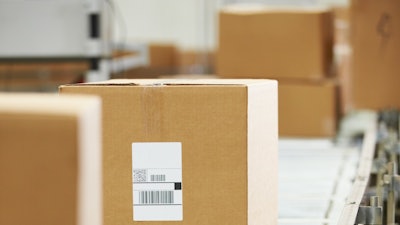 Prior to the start of the year, Deloitte published a preview of the 2021 manufacturing industry where analysts explored what they saw as the four prevailing trends to anticipate: Navigating the disruption in the manufacturing industry; digital investment; supply chain resilience; and adapting to the new workplace.
Unfortunately for many businesses, there wasn't enough time to develop tactical efforts to stave off these threats before their impacts came hard and fast, bolstered, unfortunately, by the head start they'd received in 2020.
Widespread shortages that exist today have very little to do with hoarding scenarios we saw in the early part of the pandemic. Instead, nearly every industry faces a complex web of commingled variables that include pent-up demand, global labor shortages, port shutdowns, container shortages, trucker shortages, and the list goes on… The New York Times recently quoted Adam S. Posen, the president of the Peterson Institute for International Economics in Washington, who said supply normalcy might be "another year or two" away. And as businesses grapple over the supplies, the "lucky" winners are stuck paying inflated prices for goods and services that don't cover demand. There's a rock, there's a hard place, and there are countless industrial companies straddling the middle.
Meanwhile, industry leaders like NAM and the National Safety Council are imploring manufacturers to mandate vaccines for their workers, if only to take a proactive approach to deflating one of these many disruptions. But of the disruptors, it's perhaps the biggest. Ford CEO Jim Farley recently told CNBC that absentee rates have reached 20 percent at some plants and he believes one reason is clear: workers have been asked, once again, to don masks on the production floor due to rising COVID-19 cases.
We expected a hangover post-2020, though I'm not sure we all expected this. And faced with the prospect that this disease and its related economic and supply chain impacts could linger for years to come feels like a dark cloud that will continue to hover.
Manufacturers have been navigating these challenges in surprisingly similar ways, especially the bulk of businesses who have seen their costs to produce skyrocketing. A recent report issued by NAM detailing 2nd quarter outlook for manufacturers said that more than 91 percent of surveyed companies were passing some or all of their inflated costs onto their customers. Nearly 55 percent saw their profit margins erode.
There's an obvious takeaway here, which is that price increases are becoming widespread, and therefore the opportunity for your company to implement them is there. Yet, as Rafi Mohammed, author of The Art of Pricing: How to Find the Hidden Profits to Grow Your Business recently wrote for Harvard Business Review, "Even if competitors are raising prices, this does not mean that customers can afford — or are willing — to pay more. Passing through increased costs does not guarantee a profit."
Back to that rock and hard place? Not necessarily. Mohammed says providing an explanation to your customers can actually go a long way in supporting their acceptance of an increase. That said, you might need to offer an alternative in order to retain price-sensitive customers, and Mohammed recommends considering tiered pricing based on "good-better-best" options. Taking the opportunity to explore a premium version of your product could pay off in other ways, he says, pointing to data that suggests that up to 40% of customers typically choose the best option even when they're expected to pay more.
Nonetheless, some customers will push back on a price increase no matter what, and it's best to arm yourself with relevant market data. Have your rivals raised their prices as well? Better yet, can you produce a total cost of acquisition that details your value-added service and other benefits? A price increase couched within the context of your greater business proposition might soften the blow.
Whether you take this route or not, it's clear we may be living with the impacts of this pandemic-related economic storm for a while yet. Sometimes your last resort comes quicker than you think, and you need to be prepared with a plan for dealing with these cost increases as they persist. And communication is key to reaching a mutually beneficial way forward. As Mohammed so aptly puts it in his recent blog, "Customers may be understanding of your situation, but they have their own problems too."