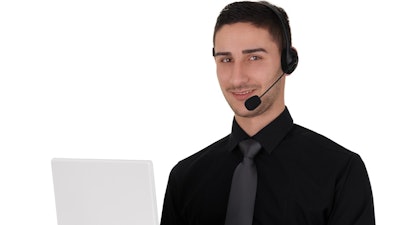 2017 is a year of disruption for wholesale distributors and manufacturers. The rapid progression of new technology and changing customer needs are nudging businesses to play catch-up to the digital transformations happening across industries. The sales ecosystem, however, is still an area that lags behind in the race to improve customer satisfaction and overall business success.
The traditional sales model in these sectors relies heavily on outside field sales reps. Customer relationships are owned by individual outbound reps and the inside sales reps spend most of their time on manual entry - time that could be better spent on profit-generating tasks. An evolution towards a new sales model is occurring – one that can improve profitability and drive customer retention rates.
Inside sales is gradually playing a larger role in the B2B sales model. A 2014 report from the Sales Management Association found that inside sales headcount growth is outpacing outside sales force growth by 7.5% a year. Sales structure can greatly affect the success of supply chain businesses. Refocusing on inside sales addresses the following issues with the traditional sales model:
Natural Turnover
The natural turnover resulting from the Baby Boomers gradually retiring over the next decade is already causing shuffles in employee structure. The B2B sales model is also changing. Decision makers are apprehensive of risks involved when the field sales reps retire because they own all the customer relationships. Most of the account knowledge and customer connections lie in the hands of one employee who may or may not be working for the company years to come. To minimize this risk, businesses are looking to expand the inside sales team, allowing for multiple sales reps or customer service reps (CSRs) to manage one account.
High Commission
Outside sales reps primarily focus on finding and maintaining relationships with customers since revenue generated from these sales increase their commission. However, high commission given to many outbound sales reps is not a sustainable practice with the slim margins that manufacturers and distributors must maintain to sustain growth. Emphasis on inbound sales can introduce a balancing correction to the sales model, so that the same lead generation and sales results are achieved without sacrificing profit margins. The influx of inbound staff means that the outside reps have the opportunity to manage wider geographic regions.
Shift in Buyer Behavior
Face-to-face communication in sales is becoming less common. The norm in purchasing behavior is through the phone, via email, or e-commerce. Communicating with customers through digital means is an integral part of today's technology dependent business environment. For example, a survey from Deloitte found that 62% of organizations view the customer experience provided through contact centers as a competitive differentiator. For the inside sales team, it is about taking the time to gain in-depth knowledge about each customer and delivering personalized experiences from collecting customer data through dialogue.
With more client relationship workload falling on the shoulders of the inbound sales team, how can they deal with the manual data entry work involved? Inside sales reps traditionally spend a significant amount of time on data entry, such as inputting order details into ERP systems. Though important, these type of mundane tasks can also cause employee dissatisfaction and higher turnover rates. According to the Sales Management Association study, improving existing inside salespeople's productivity is one of management's most significant challenges. Sales order automation can eliminate the error-prone and time-consuming work for the inside sales team. Automation frees up time and resources for reps to focus on value-added activities and step into a customer service-centric role necessary for the growth and success of businesses. Additional benefits include:
Faster Order Cycles
Wholesale distributors and manufacturers face pressure to become more efficient to maintain positive relationships with their customers and decrease order to cash cycle times.
Sales order automation accurately and rapidly processes inbound purchase orders, shortening order to cash cycles from hours to minutes. The solution converts emailed purchase orders and transforms them into structured data and delivers them electronically to ERP systems with 100% data accuracy and without requiring manual intervention. Inside sales team can now divert their attention to serving and retaining customers.
Professional Means Personal
The nature of inbound sales is transitioning from transactional to personal. With more time to learn about product offerings, sales reps have the opportunity to showcase deep product knowledge and work through technical product questions with their customers. They are also able to invest more hours learning about each customer, which helps them create targeted pitches and engage in more personalized conversations. Sales reps step into the shoes of CSRs who are capable of nurturing customer relationships, leading to more up-sell and cross-sell opportunities, and improving customer loyalty.
Increased ROI
Ultimately, orders can be processed around the clock keeping up with the 24/7 demands of customers, no longer requiring sales staff to work overtime keying in sales orders. This removes the need for businesses to train additional employees during busy seasons, and streamlines the entire order cycle process. With automation, customer experience can also be improved to increase retention, satisfaction and sales. The result is customer loyalty, boost in productivity and minimized costs associated with operations.
While manufacturers and distributors may be aware of the shift towards modern sales models, hiring more inbound sales employees is not enough by itself to increase revenue. It is necessary to have the IT infrastructure in place to support the sales transition for today and tomorrow.
Earl van As is Vice President of Marketing & Product Management of ecmarket, cloud solutions developer of the patent-pending Conexiom sales order and invoice automation solution. Conexiom allows manufacturers and distributors to focus on serving customers and managing supplier relationships instead of entering data. For more information, visit conexiom.com.