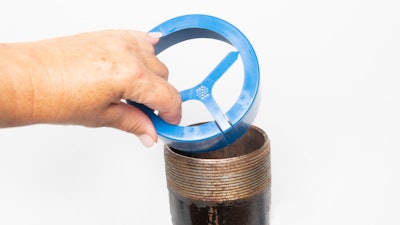 PTR Group
OEMs depend on their vendors to be a trusted source for the design, tooling, manufacturing and assembly of key product components; however, this typically requires working with multiple vendors based on their specialization in metal or plastic parts and the value-added services they provide from coatings to assemblies.
Establishing these trusted relationships and orchestrating parts needs across multiple vendors takes time, consumes considerable organization resources and adds costs to OEM production.
The OEM's expanding demand for supplier support has resulted in manufacturers positioning themselves to be one-stop parts shops offering a menu of complementary parts spanning different materials such as metal and plastic. A consolidated offering can help streamline parts sourcing for OEMs as well as better support them as their product needs evolve.
Pennsylvania-based PTR Group, a leading contract manufacturer of components and subassemblies, is one such vendor. The company has been strategically acquiring companies offering complementary parts manufacturing differentiated by material and product type to broaden the breadth of their overall parts portfolio.
PTR Group has used a growth strategy known in M&A circles as concentric acquisitions where a company acquires a company in the same or related industry but who do not offer the same products. The company can then realize synergies based on similar technologies, marketing and distribution channels of the companies they acquire. Sharing resources and facilities across the companies can lower costs by achieving greater economies of scale which benefits their customers.
But PTR Group has taken the concentric acquisition model one step further. By strategically selecting the companies they acquire, they are able to additionally offer OEMs a range of complementary value-added parts and services that go beyond just manufacturing.
This includes in-house part and tool design, tool build , complex assembly and testing. This depth of services goes across the different parts and materials they can manufacture enabling the company to provide a broad and deep menu of parts capabilities.
As a result of their acquisition strategy, PTR Group now manufactures a diverse range of parts including valve protection and compressed gas cylinder components and fittings, API and proprietary coupling thread protectors and hydraulic valves, fittings and manifolds. They also custom manufacture metal components and subassemblies and are a leading supplier of high-precision thermoplastic injection mold tooling, zinc die-cast mold tooling and molded plastic components.
Can you make this part?
A common question asked by OEMs of their parts manufacturers is, "Can you make this part?" Often behind this question is an OEM's perception that the parts vendor can only work with one material or provide limited or no value-added services. Now rather than losing a bid and causing the OEM to have to find yet another parts vendor, PTR Group is in a better position to fulfill the order need regardless of the parts material or specialized handling needs.
PTR Group's concentric acquisition strategy has enabled them to meet the needs of Chicago-based Wheatland Tube, a division of Zekelman Industries, the largest independent steel pipe and tube manufacturer in North America.
One of the first companies under the PTR Group banner is American Cap, which is one of the few remaining domestic manufacturers of valve protection devices and cylinder components for the compressed gas industry. The company is known for their cylinder caps, adaptor rings, neck rings, sleeves, lids, collars, shells, heads, foot rings, flanges and spuds and also designs and manufacturers plastic valve guards.
"We started working with American Cap to ramp up our production of couplings," said Jeff Kneubehl at Wheatland Tube. "That is what we knew them for."
"We then asked them if they could also make our steel conduit couplings, said Kneubehl. "The answer we got back was, 'Yes'. So when they proved they could, we came back again to ask about sourcing API couplings for our oil and gas customers and again the answer was, 'Yes'. They now also supply larger merchant couplings for our residential water and gas customers."
In the end, Wheatland was able to source steel couplings designed for three individual markets working with a single vendor. Moreover the company was able to meet the quality standards that each market required.
"There's no question what they're doing for us is good," he added. "They do everything needed for couplings. Moreover, their specifications, identification and inspection are way beyond what even we require."
PTR Group's foresight to pursue a concentric acquisition strategy has enabled them to grow their relationship with Wheatland Tube beyond couplings.
Through their selective concentric acquisition strategy, the company now has several leading companies under their umbrella, in addition to American Cap providing expertise in components and subassemblies from different materials and finishes.
Co-located in the same building as American Cap for greater efficiency, PTR Group founded ACCI Industries to provide long-term, continuous contract manufacturing services for metal components and subassemblies for OEM, industrial, government and military applications.
ACCI Industries focuses on the production of components requiring complex processing and precision assembly Their capabilities include CNC machining, stamping, deep draw, laser cutting, powder coating and welded assemblies.
"PTR Group has in-house engineering and the capabilities of making [any metal part] we want. They've now made chip breakers for us and we're currently working with them on chasers to cut the threads on a pipe," said Kneubehl.
PTR Tool and Plastics provides precision-engineered and difficult to mold parts for the automotive, electronics, aerospace, telecommunications, consumer and disposable medical supply industries. The company designs and builds all their own tooling in house.
When Kneubehl discovered that PTR Tool and Plastics could provide the tooling he needed, Wheatland Tube began using them for a variety of sizes of plastic thread protectors for the ends of tubing and piping.
"They design it, make the tool and also make the product. From the in-house design to the plastic injection mold, which they do right on site. So they do it all," said Kneubehl.
Although Whetland Tube did no require their services, complementing PTR Group's other concentric acquisitions is Premier Hydraulics – a Tier One preferred supplier of custom hydraulic components and assemblies to large OEMs in off-road, mining, agriculture, construction, forestry and heavy-duty trucking.
The company specializes in custom-engineered products and can also create sub-assemblies or assemblies with combined components as well as producing standard hydraulic fittings, valves, manifolds, hose connectors and flanges in very large quantities.
Before the emergence of advanced one-stop parts shops, Wheatland Tube had to find a vendor to engineer each different part before it could go to a machine shop or an injection molder.
"They provide the engineering and the manufacturing under one roof. They will also come to your place, determine the issues are you're having and give you suggestions on how to resolve them," said Kneubehl.
"We no longer have to pay for the engineering and then run around town looking for someone to make it," said Kneubehl. "An OEM can avoid issues where someone else doesn't want to make a part because it's not designed correctly or what you're asking for is not efficient or physically possible. It makes the process so much more efficient. We don't have to go back and forth a lot to get the end product."
When the single source parts model extends from design to manufacturing across a range of materials, a parts provider can play a pivotal role in an OEM's parts supply chain streamlining purchasing, fostering greater collaboration in parts design, engineering, manufacturing and assembly, responding to evolving parts needs through product design & manufacturing and realizing cost savings through manufacturing synergies.